iQ&A Update December 2021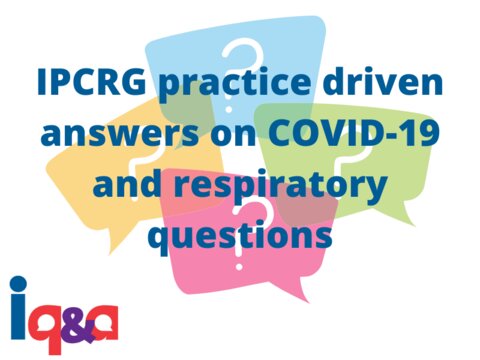 The IPCRG iQ&A service continues to publish answers to questions generated by our IPCRG Sentinel Network. The most recent answers are summarised below. They are designed to be quick and helpful desktop helpers, , updating you on the latest evidence with a concise summary.
With the fast moving pace of emerging research, we are also updating key questions on a regular basis. 32 questions have been answered this year with a further 2 to be published before the end of 2021. Our answer on primary care COVID-19 treatments has been consistently popular, and has been updated twice, while answers on the use of nebulisers and flu vaccination have had several hundred views each.
In 2022 we expect Covid-19 questions to remain important to our network, but we also want to hear more about the respiratory issues that are prominent. As more routine respiratory work re-starts what problems will the re-start surface for you in primary care?