IPCRG Sentinel Network
Listening and reporting for respiratory primary care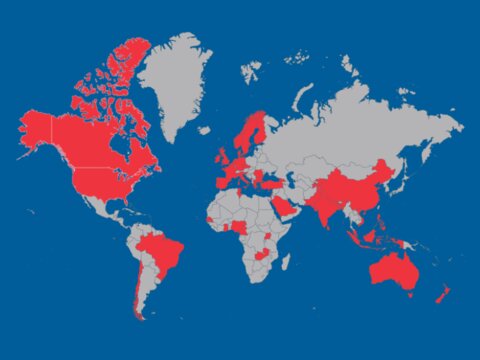 The IPCRG created its global Sentinel Network of front-line primary care clinicians in 2020 as a response to the call from colleagues for help in responding to the fast moving COVID-19 pandemic. It was quickly apparent that much of the emerging evidence focused on managing people with COVID-19 needing hospital care. Our primary care workforce however was seeing people with a different set of questions and needs.
As we have continued to grow and work with more of our Sentinel Network we have seen that the questions being asked are helping to provide an early warning system about what is happening in primary care.
Various rounds of questions have been submitted by the network that has allowed us to publish a large library of primary care focused and evidence based IPCRG iQ&A answers.
We welcome applications to join our Sentinel Network from any front line health professional working with people or populations receiving primary care interventions. This is an opportunity to highlight the priorities you see in respiratory practice, raise unanswered questions, and report any new or concerning developments.
Once or twice a month we will contact you, to give you the opportunity to share what you are experiencing and also respond to what we are hearing from your other network members.
There is a simple form to complete and we will respond quickly to confirm your membership and find out more about you. Let us know your ideas about how we can strengthen the network by contacting us here: neil [at] ipcrg [dot] org
---