IPCRG 7th Scientific Meeting - thank you for attending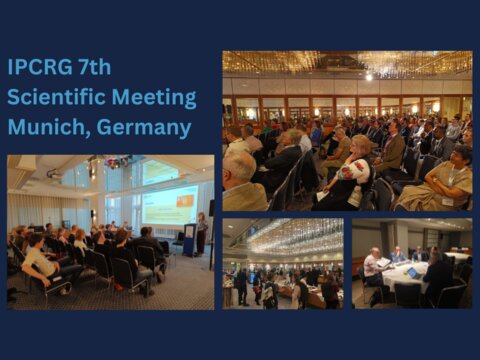 Thank you to everyone who attended, presented, contributed to and made our 7th Scientific Meeting a success. With over 100 delegates and 48 presentations, numerous discussions and a smooth execution we are delighted that the Scientific Meeting in Munich provided a vital moment to come together as a global community of practice and respiratory research to learn from each other. We also ran an innovative in-person module of our current qualitative research school, focused on coding and analysis. We have received positive feedback on the collegiate and inclusive nature of the school and the meeting. We will continue to provide these opportunities to network and develop skills for the global respiratory primary care community, with the next date set for 9-11 May 2024 in Athens.
If you were unable to attend or if you wish to revisit what you learned, you can read more below about how to access all the abstracts that were presented. For attendees, there is still time to provide feedback by following the personal link sent to you by Erasmus, after which your attendance certificate will be sent to you.
Abstracts available on IPCRG website
Congratulations to Lars Dijk from GPRI for his prize-winning abstract 'The influence of mixing inhaler devices on inhaler technique in COPD', selected from 48 abstracts and presentations!
All abstracts presented during the Scientific Meeting can be found in the resources section of the IPCRG website. Click 'Conferences' on the left-hand side and then tick 'Munich 2023'. Then, you can search by author name and key words to find the abstracts you are looking for.
12th IPCRG World Conference in Athens
Join us in Athens, Greece from 9-11 May 2024 for the 12th IPCRG World Conference. Side meetings are likely to take place on the 8th and 11th afternoon. More information will be announced in due course, but for now you can use the links below to add the event to your calendar.
Add event to calendar: Apple / Google / Office 365 / Outlook / Outlook.com / Yahoo