COPD Magazine: Breathe Well, Move More, Live Better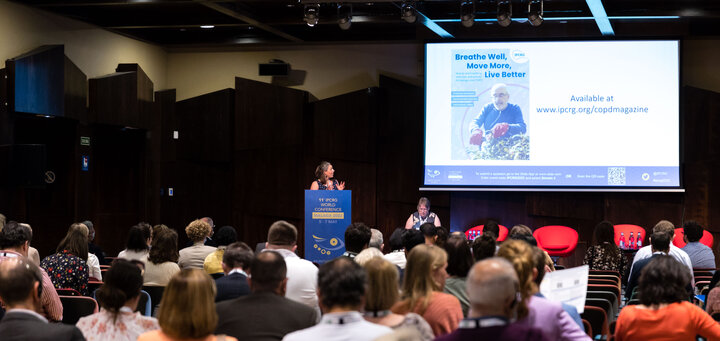 IPCRG is proud to present a new online magazine for people with COPD to support them to self manage their breathing and physical activity. It embeds links to videos our expert team has curated to educate, motivate and inspire.
We encourage clinicians to recommend it to anyone diagnosed with COPD.
IPCRG hosted an international Steering Group of practising and academic physiotherapists with a special interest in COPD and a representative of European Lung Foundation. They developed the search strategy to guide Teesside University, UK, that IPCRG commissioned to undertake the searches. The Steering Group also reviewed all the resources found by the search team to select those that they judged to be most clinically accurate and appropriate for a global audience of people with COPD.
The text was co-created by the Steering Group and IPCRG. Images were sourced by IPCRG from its network.
Please share this as widely as you can and recommend it to as many people with COPD as you can to help them Breathe well, move more and live better. If you are interested in translating this resource, please projectsupport [at] ipcrg [dot] org (subject: Digital%20Magazine%20-%20Translation) (contact us).
Click here to view the magazine.