RECHARGE Update June 2020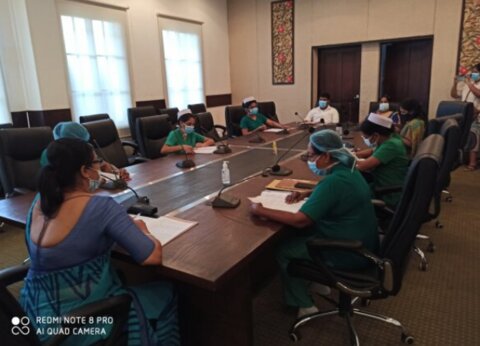 The University of Leicester team are working with country partners, many of whom are being redeployed to clinical duties, to review regularly their COVID-19 situations and working with them to support project progress safely. For example, to modify qualitative focus groups.
An article has been accepted for publication in the Journal of Global Health: "Global RECHARGE: establishing a standard international dataset for pulmonary rehabilitation in low- and middle- income countries". The international dataset was also presented at the IPCRG Virtual Conference. Partners in Uganda, Sri Lanka and Kyrgyzstan have abstracts accepted to this year's European Respiratory Society conference.
The two lead researchers in Sri Lanka are set to start distance learning PhDs at the University of Leicester in September this year.
Our Kyrgyzstan team is adapting their Pulmonary Rehabilitation intervention based on findings from qualitative interviews and focus groups with healthcare professionals and people living with post-TB lung disease.
As part of the UK Global Health Respiratory Network and working with partners, RECHARGE is working on studies to support post-COVID-19 recovery. RECHARGE has also been awarded an extension by NIHR to extend the work on Pulmonary Rehabilitation to Malawi and Delhi, India.