Breathe Well Update June 2020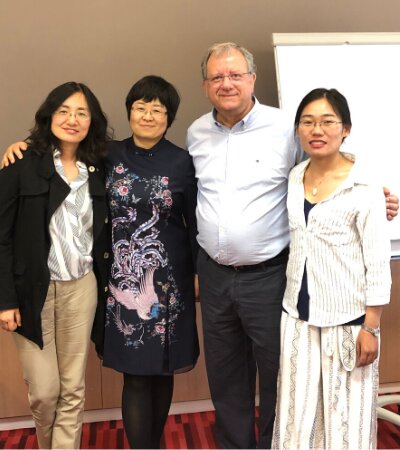 The University of Birmingham team is in regular contact with the partner countries, as the situation with the pandemic is rapidly changing and is in different phases in each country (as well as in the UK). Because the partners are IPCRG colleagues, and therefore clinicians with respiratory expertise, there has been a high chance of redeployment to front-line care of patients, therefore, our researchers have adapted their working patterns and tasks, to allow some progression of the projects.
Some of the progress includes:
Dr Zihan Pan, of our Breathe Well China team, has successfully obtained her PhD (shown in the photo below; left to right - Dr Xia Kong, Prof Chunhua Chi, Prof Jaime Correia de Sousa and Dr Zihan Pan.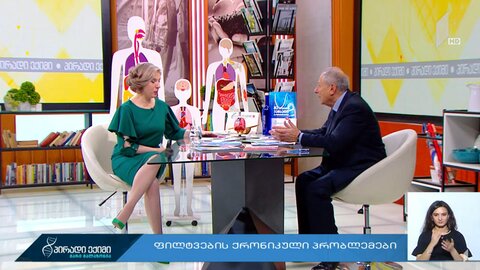 We currently have 2 articles accepted for publication:
Effectiveness of Combining Feedback about Lung Age or Exhaled Carbon Monoxide Levels with Very Brief Advice (VBA) and Support for Smoking Cessation in Primary Care Compared to Giving VBA and Support Alone – Protocol for a Randomized Controlled Trial within the Breathe Well Research Program (Macedonian Journal of Medical Sciences), and A study to evaluate the effectiveness and cost-effectiveness of different screening strategies for identifying undiagnosed COPD amongst residents (≥40 years, (BMJ Open).
In Georgia, Professor Tamaz Maglakelidze, a Breathe Well Chief Investigator and the National Lead Pulmonologist, was interviewed on TV in regards to Chronic lung disease and the current respiratory pandemic. He highlighted the benefits and need for pulmonary rehabilitation, which currently is not offered in Georgia.
Our Macedonian team came to the UK for specialised training, just prior to their country's imposed travel restrictions, and although they had to be quarantined on their return, they were able to benefit from the face to face teaching and mentoring.
Breathe Well continues to contribute to the UK Global Health Respiratory Network, and with our partners, we are developing COVID-19 related studies.