Teach the Teacher Tier 2 - Children with Asthma programme
16th November 2021
Barcelona, Spain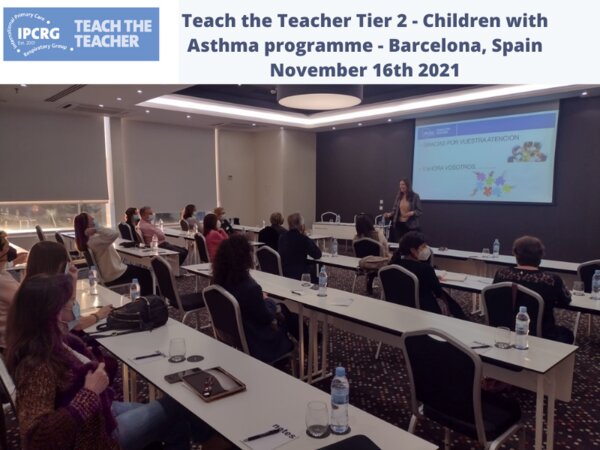 In April 2019 at an international meeting in Kuala Lumpur, educational leaders from Malaysia, Singapore, Spain and the USA worked together with the IPCRG master faculty to co-create a master curriculum on how to teach as well as key clinical content on diagnosis and management of children with asthma. In the same year the Malaysia master faculty moved to their Tier 2 programe teaching another 20 teachers.
Due to Covid-19 the Spanish Tier 2 event was delayed and finally in November 2021 the Tier 1 Masters were able to come together again with the new Tier 2 trainers at the GRAP (Grupo de Respiratorio de Atención Primaria) meeting in Barcelona.
The seventeen Tier 2 trainers were primary care paediatricians with special interest in asthma and they worked with the Tier 1 Masters to develop a curriculum for extending sustainable and scalable education to the primary care frontline of health practitioners working with children with asthma.
Teach the Teacher Past Conference