COVID-19 Webinar
28 Mar 2020, 14:00 to 15:30
Online - Latin American participants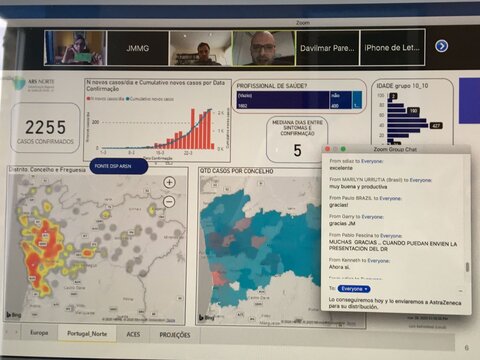 Due to travel restrictions, our Latin American Asthma Right Care Teach the Teacher has been delayed until later in 2020.

In its place, we ran a very successful COVID-19 Latin American webinar led by an excellent faculty from GRESP and GRAP, with over 90 GP and pharmacist leaders from 10 countries, where we shared the latest public health and clinical evidence, and exchanged ideas about logistical challenges and solutions. In true IPCRG style, it was friendly, evidence-based, and flexible - using Spanish, Portuguese, Portignol and English!

We hope that by the time of the face-to-face Teach the Teacher programme we will already have built excellent working relationships with our Latin American colleagues.
Teach the Teacher