Our first online World Conference has happened!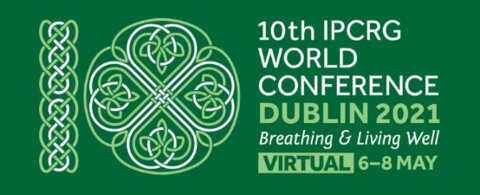 Well, our first online World Conference has happened! We broadcast live to over 800 participants in 67 countries over three days; we hosted 99 speakers, accepted 249 abstracts, and shared 150 ePosters. The feedback from delegates has been extremely positive and whilst many yearn for the chance to meet again, they thoroughly enjoyed the programme and speakers.
Thank you to all speakers for going the extra mile to rehearse, to prepare their presentations in advance and to find a way to being online at the right time no matter the thunderstorms and breaks in connection; thanks to delegates for staying really engaged and using Slido and Twitter, and particular thanks to those who stayed up late or woke early to manage the time zone challenges. And of course, many thanks to the Scientific Programme Committee, the Eventage team and Webcast Squared for all their input in the background.
Do remember:
1. You can claim up to 21.5 hours of CPD time, approved by the Irish College of GPs. If you have not received your certificate, please email conferencedirector [at] ipcrg [dot] org
2. All sessions were recorded live or after the event, so if you are registered, you can view any of the sessions again, using the same link used during the conference. All conference sessions will be available until 5 November 2021. You can also still register for the conference at www.ipcrg2021.org, view the educational content, and claim your CPD points.
3. Do look at the ePosters and you can chat directly with the authors using the e-poster system. The ePosters will be available until May 2022 and you can access them here: https://my.ltb.io/#/showcase/ipcrg-eposters
4. Bookmark the 11th World Conference https://www.ipcrg.org/conferences/11th-ipcrg-world-conference 5-7 May 2022, Málaga, Spain which will be both in-person and virtual.