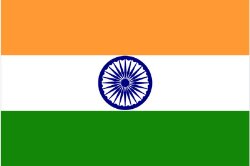 Chest Research Foundation
Head, Training Programmes Division
Dr Monica. S. Barne
Marigold Complex, Kalyaninagar, Pune, Pincode: 411014
Phone: +91 02491 34325
Mob: +91 99229 33131
Email: drmonica [at] crfindia [dot] com
Asthma and COPD Prevalence
Asthma Prevalence1 - 2.07%
COPD Prevalence1 - 3.63%
1 Prevalence and attributable health burden of chronic respiratory diseases, 1990–2017: a systematic analysis for the Global Burden of Disease Study 2017. https://doi.org/10.1016/S2213-2600(20)30105-3

Chest Research Foundation (CRF), India
The Chest Research Foundation (CRF) was established by Cipla Ltd. as a Public Charitable Trust to address the unmet needs of research and knowledge dissemination in the field of Obstructive Airways Diseases in India.
According to the latest Global Burden of Diseases Report, 2017, India has one of the highest-burden of chronic respiratory diseases. India contributes to 15.69% of Global Chronic Respiratory Diseases but 30.28% of all global deaths due to Chronic Respiratory Disease occur in India. India has the highest number of COPD (Chronic Obstructive Pulmonary Disease) cases in the world, a whopping 55.23 Million. The second-largest number of global deaths due to COPD, almost 0.85 million, occur in India. India also leads the world in deaths due to Asthma with 43% of global asthma deaths occurring in our country. Yet awareness in the healthcare community and the public remains low about these two chronic lung conditions which cause a huge health and economic burden on our health and health care system.
Since its inception, Chest Research Foundation has been addressing this huge burden of obstructive airways diseases in India through Research, Education and Advocacy. CRF has been involved in community-based research to understand the prevalence and risk factors of asthma and COPD with an Indian perspective. CRF is now working in collaboration with two state governments in India to conduct advocacy, generate awareness about the two obstructive airways disease (OADs) in the community, upgrade existing public health care systems for early diagnosis and appropriate management of OADs and also increase focus on OADs in the medical school curriculum so that young doctors learn the correct practices in OADs right from their undergraduate days. At the community level, CRF is trying to develop and validate a COPD screening questionnaire that can be administered by the community health workers across India and is expected to help in early diagnosis and referral of cases of COPD to the primary health care centre. Training of paramedical staff is also essential for comprehensive healthcare and CRF is now also focusing on developing a structured curriculum for creating trained allied health professions who would help doctors in the management of OADs and other chronic respiratory diseases.
CRF is also the India collaborator for the Global_RECHARGE (NIHR Global Health Research Group on Respiratory Rehabilitation) project which aims to develop and propagate pulmonary rehabilitation (PR) through research and capacity building across the world. This project is being initiated by the National Institute for Health Research (NIHR) and the University of Leicester, based in the UK with Chest Research Foundation, Pune in India for Global_RECHARGE India. In India, the project focuses on identifying the challenges in awareness, accessibility and acceptance of PR in the country.
CRF aims to make a difference through research and education.
India