FRESH AIR - Uganda
The context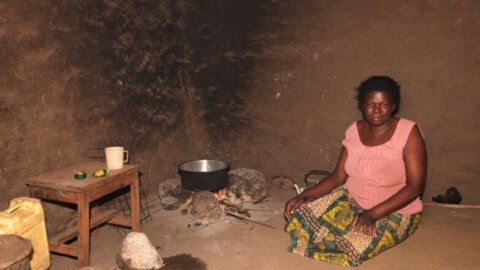 Uganda is a low income country which shares characteristics with other Sub-Saharan African countries. Only 12% of Uganda's population have access to electricity – falling to 2-6% in rural areas. Biomass fuel which is used extensively: wood fuel in rural areas and charcoal in urban. Rates of tobacco consumption are high amongst men. There is very low public awareness of the health dangers of smoke. There is an organised healthcare structure from the village health team to the District Health Officer but the health infrastructure is poor. Many people have limited access to health care professionals and medicines.
IPCRG has been working in Uganda since 2010, developing the original FRESH AIR protocols and concepts. Find out more here, including the original "letters home" from the Principle Investigator of the prevalence survey Frederik van Gemert.

Update March 2017: The Government of Uganda has launched the latest Demographics and Health Survey Report 2016. This complements the Health Sector Development Plan 2015/2016 - 2019/2020.