Achieving our objectives
What we do
The IPCRG has three interconnected strategic objectives. These are to:
Create value for our country members (organisations and individual clinicians) by improving their confidence and competence in respiratory health and generating income that can be used to invest in programmes for which fundraising is difficult.
Create value for society by raising awareness of respiratory health amongst citizens and policy-makers and influencing the availability of good quality respiratory care.
Create value for our funders by increasing the accuracy of diagnosis, reducing the variation in care and improving respiratory outcomes.
How we work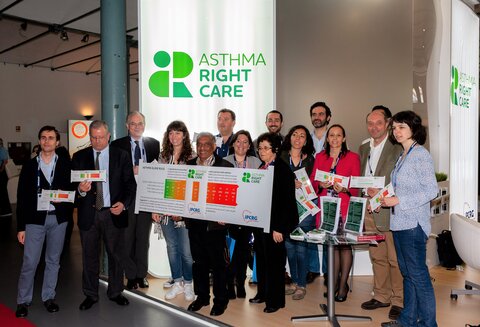 The IPCRG brings together primary care clinicians, researchers and educators.
We are a membership organisation
Our members are national primary care groups with an interest in respiratory health who come together through IPCRG to collaborate with colleagues from other countries. We make our resources freely available to all through our website, although members enjoy special benefits. We also help colleagues to set up and develop national groups where they do not already exist.
We are an international community of practice
We provide a forum for individual primary care clinicians, researchers and educators who want to connect with colleagues, learn about new developments or develop research projects.
We are a partner
The IPCRG collaborates as a partner in major international research programmes (including Horizon 2020 and NIHR funded studies) and respiratory and primary care networks (such as WONCA World and the Special Interest Group of WONCA Europe).
We also represent primary care on the World Health Organization (WHO) Global Alliance against chronic Respiratory Diseases (GARD).